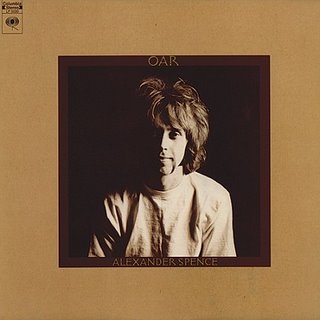 Chatting with a friend the other day, we stumbled onto the topic of 'legendary' or 'landmark' records. We made little distinction between those two labels and that of 'infamous' but a few titles tumbled out onto the table. "Pet Sounds" was one of the first and, when my friend noted that he hadn't dug it for years after first listening until he learned more about its genesis, I expressed a bit of shock and countered with a confession of my own.
"A classic album stands up on its own whether you know its history or even like the music. Hell, you couldn't have gotten me to like My Bloody Valentine's "Loveless" back in the 90's but I could tell that they were doing something powerful on there."
(That's true. In the mid-nineties, while I was expanding my musical vocabulary with older music across the boards of rock, pop, jazz, and folk, I neglected much of the contemporary material. I've been working to rectify this over the past ten years.)
As our discussion progressed, he asked me about Alexander 'Skip' Spence's acclaimed solo record, "Oar". Was it really a masterpiece as he'd often heard? Who was Skip Spence, anyway?
The latter I could answer without hesitation. Skip Spence was a guitar player in Moby Grape. Prior to that he'd been the drummer for Jefferson Airplane (he's on "Jefferson Airplane Takes Off".) Looking further into things (read: checking wikipedia), I learned that he also had a brief stint in earliest days of Quicksilver Messenger Service before Marty Balin poached him for the Airplane.
As for "Oar", I didn't own it. I had heard it but, I never got to take it home in my record store days. Therein lies a bit of a story. Slaving away in my dream job as a record store clerk in the mid-nineties, I was surrounded by albums that I'd never heard. It's inevitable. How could anyone as young as I have heard all of that music? I tried like hell, though, to listen to as much as I could and I brought home a fair amount of it. Three days a week, the store was manned by myself and another guy who was older and had worked there longer. As such, he was often quicker to spot great finds in the collections of LPs that came into the store. Sometimes, he'd pull something that I'd want or needed and put it in my stack but, other times, he'd take it for himself. "Oar" was one of those.We listened to it in the store for two or three days and I recall going crazy for it and mourning that I couldn't take this insanely good record home. Then I forgot all about it.
So, when it came up the other night, I told my friend that I'd check out "Oar" and report back. How would I react to it fifteen years later? Despite the wide critical favor given it, would my exuberance withstand the years and a set of more practiced ears?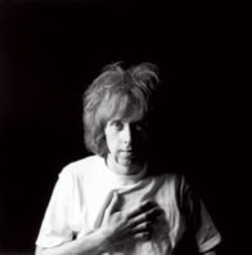 Now, I'm not going to give you all of the history or do a song-by-song rundown. There are a number of excellent articles online that can tell you more than you ever wanted to know. Several are linked below. What I hope to give you is a set of completely subjective observations about this record and how (if) it applies today.
Moving from the wistful optimism (or sentimentality) of "Little Hands" to the darker corners of  "Cripple Creek", one quickly finds that this record is going to cover a fair bit of ground.  Even his vocals vary greatly from song to song; ranging from high and joyful to deep and mournful (sounding a bit like Leonard Cohen or perhaps Beck in his "One Foot In The Grave" dirge voice.)  Off kilter guitars, shifting time signatures pepper the record and prevent the listener from getting too comfortable with any one mood other than, perhaps, that of a resolute spirit searching for a way home.
Check out "Weighted Down (The Prison Song)"
[youtube width="320″ height="265″]http://www.youtube.com/watch?v=Abvqf5lsFdg[/youtube]
Isolation oozes through the speakers. Spence recorded this after spending five months in Bellvue for an incident involving a fire-axe, a hotel door, and a couple band members. Upon his release in November of 1968 he acquired a one thousand dollar advance to record a solo album, bought a motorcycle and drove it from New York City to Nashville where he spent one week recording songs he'd written in the hospital. He played every instrument and sang every note himself.
The lyrics play out in clever twists of phrase; avoiding all-out sorrow but never quite finding full-blown joy. In "Broken Heart" he writes:
A broken heart would satisfy
Broken in a mess
A severed eye would gratify
My soul, I must confess
I'd rather have no eyes at all
Be blind upon the floor
Then to stand upon the receiving end
Of the right hand of the Lord

Whimsy and romance enter into the picture, too. In "Dixie Peach Promenade (Yin For Yang)" he borders on bawdy but not without some degree of confession:
I bought me all them magazines
Print I could not read
I took every bit of stuff from A to Z
Now you hear me

I could use me some yin for my yang
That would make everything all right
I will stay by your side by the day
You'll stay underneath me at night

Listening to the album's closing track, "Grey/Afro", it's easy to fall into a trance as the bass and drums swirl around each other beneath the chanted vocal. When the words, "I'm just trying to get a message through you" wash over you, It's probable that you will miss them completely. That's okay. This isn't an album of instant gratification; it's a puzzle. It would be easy to dismiss this as the work of deranged genius akin to that of Syd Barrett. Many have done so but that perspective overlooks the thing that Spence has over Barrett. Barrett was the sad clown, lost in a maze of his own toys. Spence was an observer of the human heart and condition.
This was the only solo album released by Skip Spence. In its time it was Columbia's worst seller and was quickly dropped from the catalog. Subsequent reissues have enhanced the record to twice its original length. Spence, himself, faded into an obscure but all too familiar life of drugs and decaying mental health, passing in 1999 just weeks before the release of a tribute album entitled "More Oar". The collection was a full, sequential, rerecording of "Oar" by such artists as Robert Plant, Robyn Hitchcock, and Tom Waits. (No, I haven't heard it. Yet.) It marked the 30th anniversary of the original release.
Now, as we have passed the 40th anniversary just last year, Beck has decided to pay tribute to Spence with a little help from Wilco and Feist. Check out this rendition of War In Peace. Nels Cline's solos are intense.
[vimeo]http://vimeo.com/8236876[/vimeo]
"Oar" is deservedly a legendary album and worthy of acclaim. It's not for everyone and it's not for parties. Spin this on a lonely night when it's just you and your thoughts and the rattle of the heat pipes. Let it carry you out to sea so you can experience the distance between Spence and the world as he wrote these songs. Just an observer, looking back toward shore.
Beck's Record Club (covers of "Oar" with Wilco & Feist as well as other albums)
Andrew Laus' Excellent November 2009 piece for Crawdaddy!
Richard Gehr's 1999 piece for The Village Voice